Category Archives:
Tanzania
Reading Time:
< 1
minute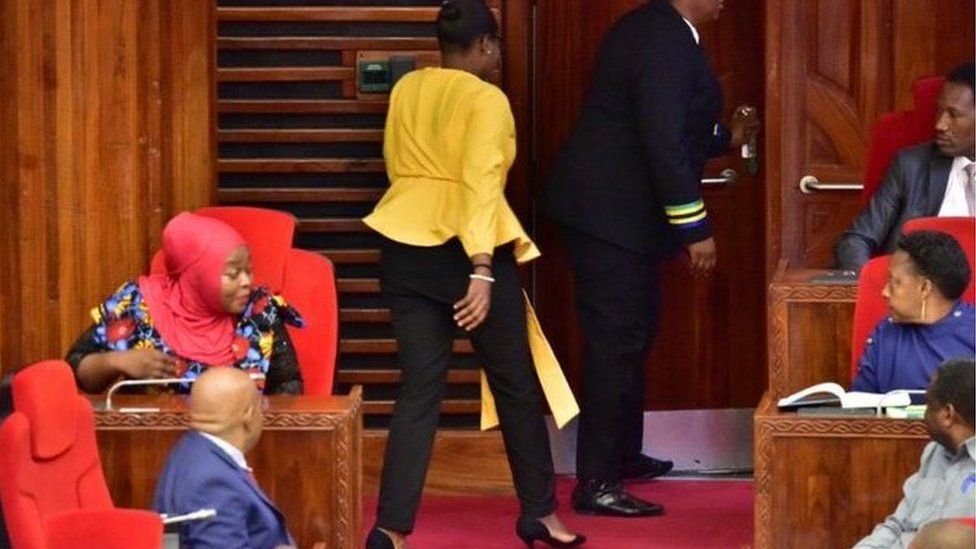 Female MPs in Tanzania have called for an apology to an MP who was ordered to leave parliament because of her trousers.
A male MP said the way some women dressed invited ridicule to parliament.
"Mr Speaker, an example there is my sister seated on my right with a yellow shirt. Look at the trousers she has worn, Mr Speaker!" Hussein Amar said in parliament on Tuesday.
The Speaker then ordered the MP, Condester Sichwale, to leave.