Somalia president mobilises troops to attack
Reading Time:
< 1
minute
Somalia president Mohamed Farmajoo has taken serious action after rebel government soldiers that have since defected to the opposition captured Mogadishu.
Over the past 48 hours, the rebels have overrun stretched Somalia national army troops still loyal to the president Mohamed Farmajoo and even closed in on the official residence of the president at the heart of Somalia's capital, an indication that troops loyal to Farmajoo had been overrun.
As Garowe online reports, Mohamed Farmajoo has taken action by sending orders to troops loyal to him that operate from Galmudug, Hiiran and Gedo regions to come to Mogadishu.
According to sources, the Somalia President wants to mount an attack on the rebel soldiers and drive them away from Mogadishu and end the siege on the Somalian capital which has been ongoing for days now.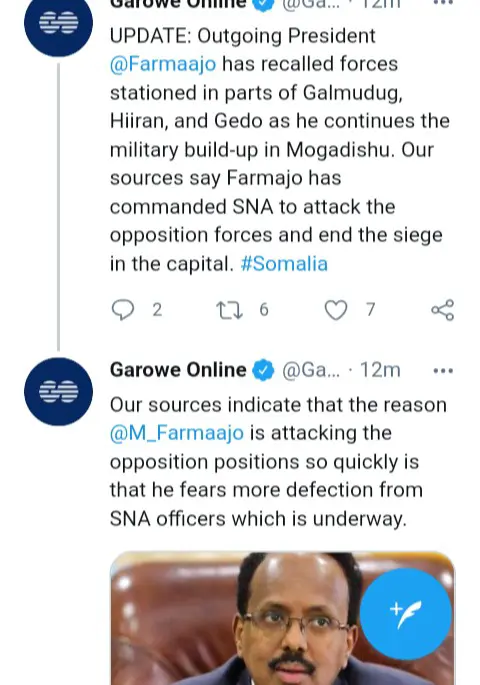 Sponsored Articles